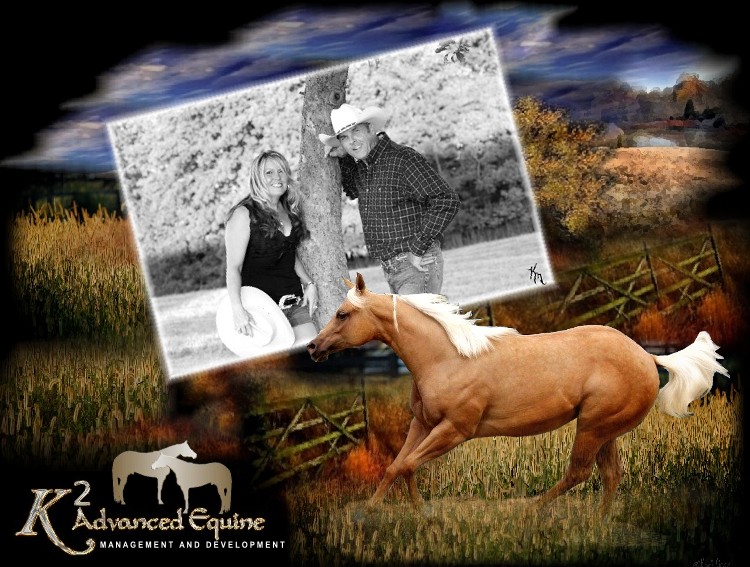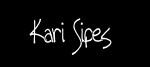 Web Design & Graphic Art By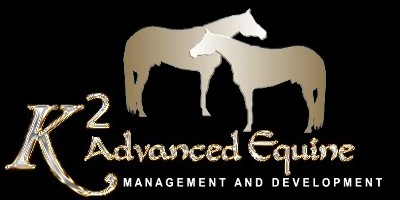 Ken Bradley  &  Kari Sipes/Bradley

   Phone:  (916) 803-0803    Fax: (502) 453-0405

* Black & White Photo... Thank you to our good friend Kari McClain for the photo shoot at K2 Ranch for our engagement.



Ken Bradley  &  Kari Sipes/Bradley  

   Phone:  (916) 803-0803    Fax: (502) 453-0405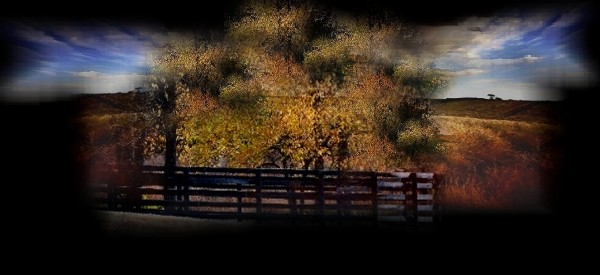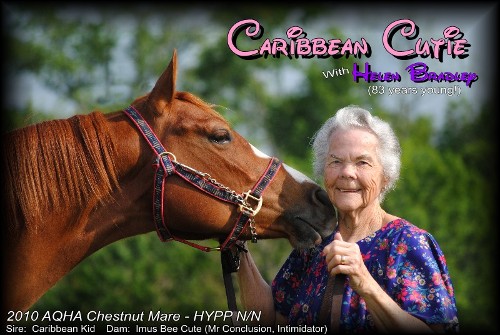 "Cutie" is here with my handler "Helen" - 83 years young :) Kennys mom... My new "mother-in-law! :))) ..... her husband Cecil passed a couple years ago and she has come to live with us. He trained reining and western pleasure horses and she has foaled many mares.... she enjoys being around them and the ones that are sweet enough to handle like Cutie she helps me with. We are blessed to have her with us!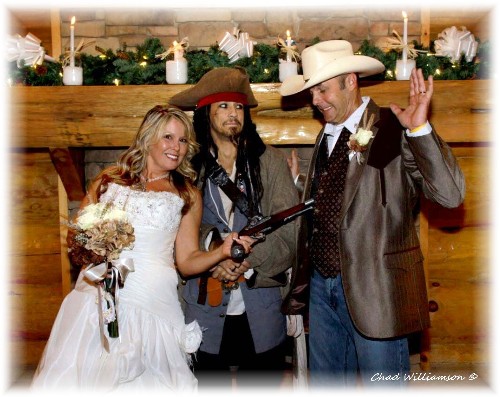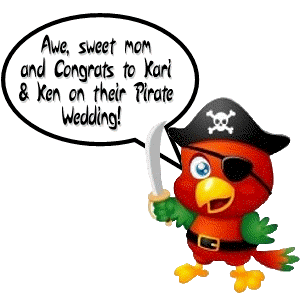 Our life will forever be changed and forever be better joined together on January 12, 2013! We are blessed to have each other and the new families that have come together. We are looking forward to seeing you all at the show pen and welcome you to visit our small quality breeding farm here in Kentucky. 

"Sonny"

(See more on the 2013 Foals page)

2013 AQHA Sorrel Colt

Sire:  Caribbean Kid

Multiple World Champion Sire

Dam:  ImaHeart Broker

(AQHA Buckskin)

(by A Shady Broker - The Money Broker - Obvious Conclusion, out of a Diversified bred mare)

Owner:  Kenny Bradley

This colt is a full sibling to "CARIBBEAN BLACK PEARL".  Looking forward to watching this colt grow!

KYBIF Kentucky Breeders Incentive Fund

AQHA  Quarter Horse Incentive Fund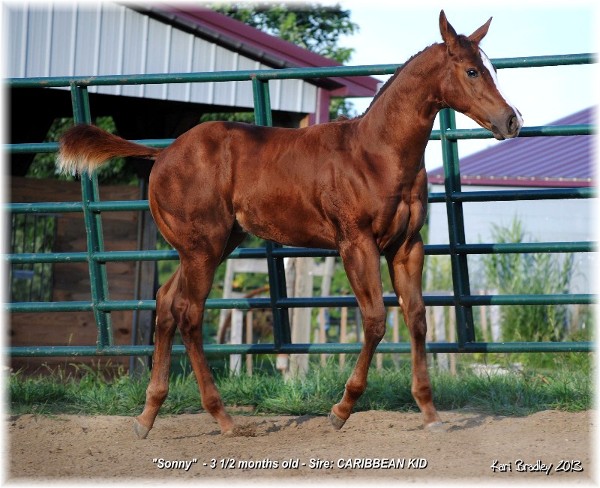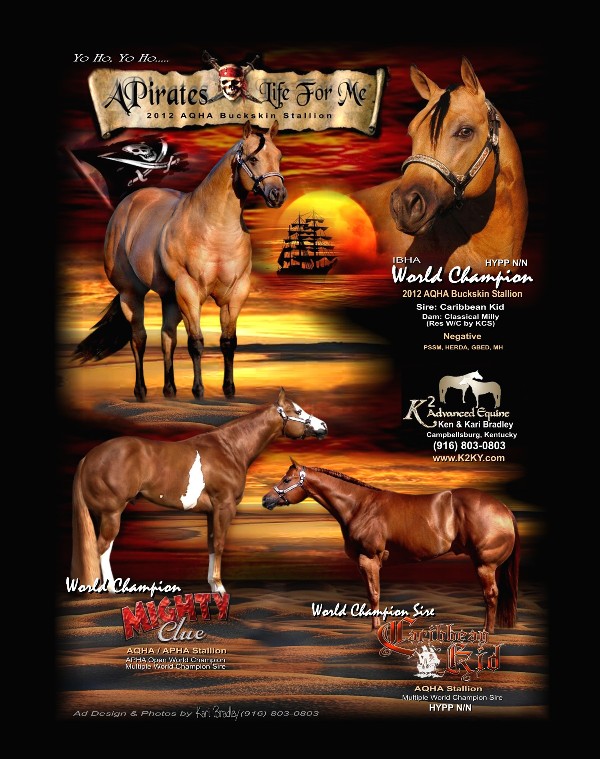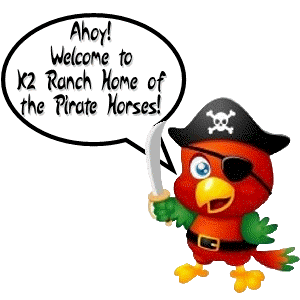 2 0 1 4   L i m i t e d   B o o k s   O p e n   T o   T h e   P u b l i c